Accommodation & Travel Information Here!
LMDA International Dramaturgy Conference:
Dramaturgical Landscapes
June 22-25, 2023 • Banff Centre for Arts & Creativity
LMDA is thrilled to invite members from Canada, Mexico and the United States – and beyond – to Treaty 7 territory in the mountains west of Moh'kins'tsis – Calgary – for three days of dramaturgical conversation at the Banff Centre for Arts & Creativity.
This will be LMDA's 8th Canadian conference, and the second in Banff following our 25th anniversary gathering there in 2010. It's a special place, and we can't wait to share meals and discussions and debates with you surrounded by the mountain landscape of Banff National Park.
The conference will be hosted by LMDA Canada and the Banff Centre Playwrights Lab, which is marking its 50th edition in 2023…50 years of bringing playwrights, dramaturgs, theatre makers, performers and artists in all disciplines together to explore theatrical storytelling, in a place that has for generations, millennia, been a gathering place for storytellers.
Banff Centre and the Playwrights Lab are focused on Canadian artists but invite, welcome and invest deeply in international artists and organizations. Located on the shoulder of Sacred Buffalo Guardian Mountain, in the territories of the Îyârhe Nakoda, Blackfoot Confederacy, Tsuut'ina Nation, and the Métis Nation of Alberta Region 3, the Banff Centre sits on a 40 acre campus on the edge of the town of Banff, and at the heart of Canada's first National Park. The conference will take place on – and be inspired by – this magnificent and inspiring landscape.
In 2023, the Conference is inviting participants to explore Land (Sky / Sea) through the conference theme of Dramaturgical Landscapes, exploring dramaturgical practices that engage with land / sky / water.
Programming and activities will feature presentations, conversations, and case studies by artists from Canada, Mexico and the US, and invite us all into a retreat-style gathering with shared meals on the Banff campus and multiple sessions for the entire conference cohort. Banff Centre specializes in bringing people together, and by taking our meals as a group, enjoying extended breaks, and making opportunities for walks and hikes, we will provide lots of time for participants to meet one another to explore dramaturgical landscapes that are both familiar and new.
Read more about programming and registration here.
The conference team of Co-Chairs Brian Quirt and Jenna Rodgers, LMDA Canada President Matt McGeachy; LMDA President Lynde Rosario, Board Co-Chair Anne Morgan, Inside Out Theatre Artistic Director Col Cseke, and Calgary-based Conference Coordinator Kodie Rollan can't wait to welcome everyone to Banff. And we also want to acknowledge the important organizations that are making this gathering possible.
We want to send huge thanks to Banff Centre for its substantial in-kind contributions to the conference. Banff, together with the Stratford Festival of Canada and Theatre Calgary, are the core sponsors of the 2023 conference. Their contributions are significant and essential. Thank you!
Several Canadian companies are sponsoring the conference, in memory of the remarkable dramaturg Iris Turcott, best known for her work with Toronto theatres but with a national impact. She served on the LMDA Board, and as a dramaturg for many seasons and projects at Artistic Fraud, Canadian Stage Company, Factory Theatre and the Banff Playwrights Lab.
Thank you to Artistic Canadian Stage, Factory and Nightswimming for your contributions in her name.
LMDA has worked very hard to maintain registration rates at or below 2022 levels, and is pleased to announce that rates for early career dramaturgs have been reduced due to the generous donations of the following Canadian play development organizations:
Alberta Playwrights Network, Manitoba Association of Playwrights, Pat the Dog, Playwrights Theatre Centre, Playwrights Workshop Montreal, Saskatchewan Playwrights Centre, Theatre Alberta, and the University of Calgary - School of Creative and Performing Arts.
See you in the mountains this summer for #lmda2023 !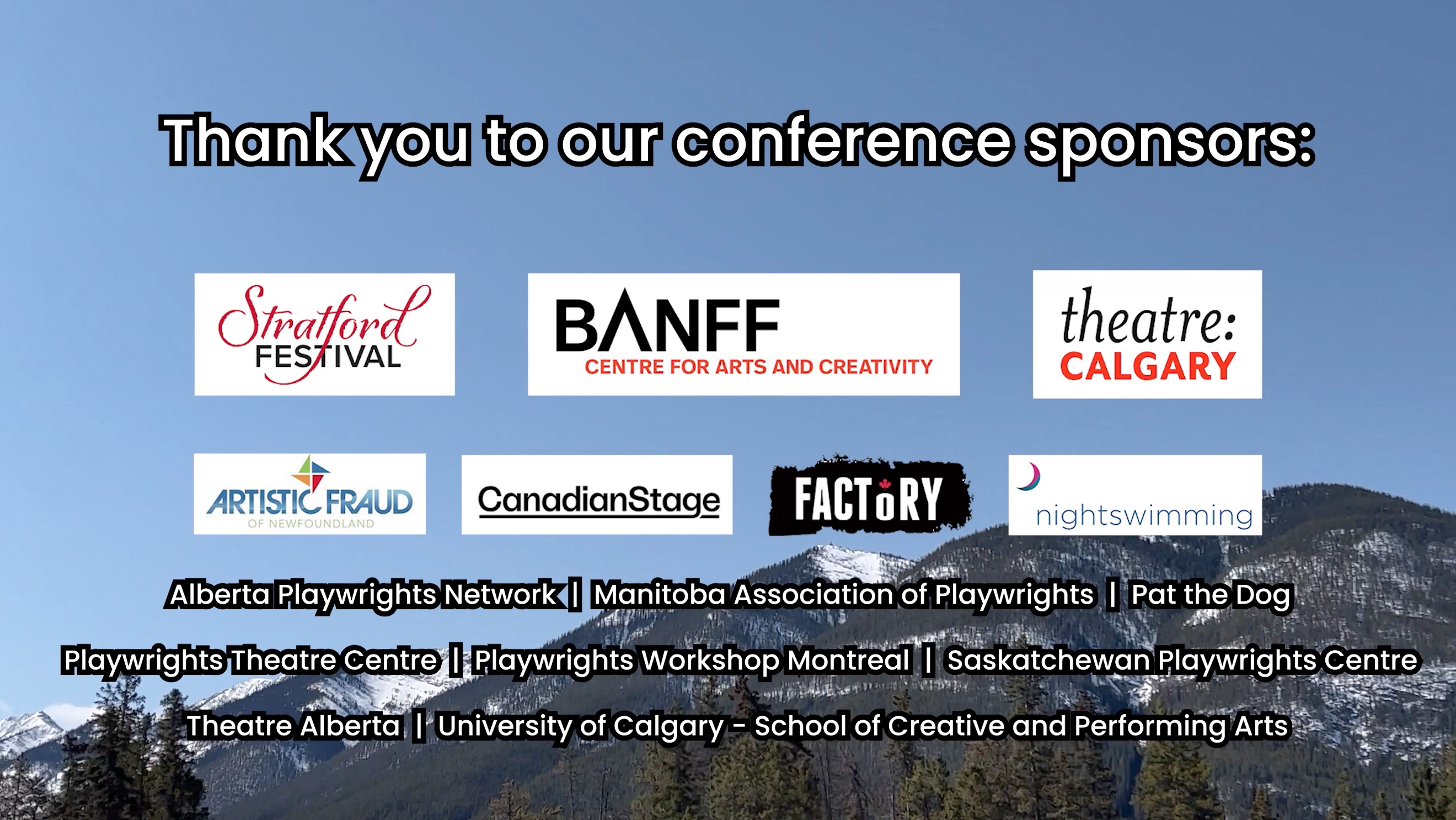 Tags:
News