Leon Katz Award for Teaching & Mentoring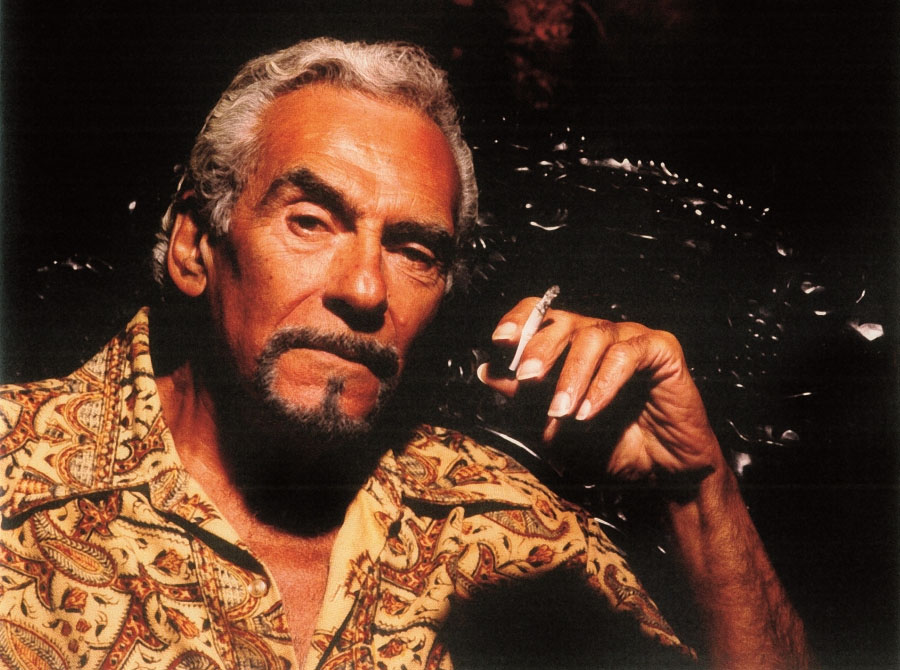 The Leon Katz Award for Teaching & Mentoring, a $1000 yearly award honoring the legacy of Dr. Leon Katz, will recognize an individual's service to their mentees within the academic and professional fields. To commemorate the long-term, widespread influence Leon had on his students and colleagues, excellence will be measured by the impact mentors have within their communities. Eligible candidates may be, but are not limited to, college/university educators, freelance/resident dramaturgs, literary managers overseeing development programs, activists or literary agents.
ABOUT LEON KATZ: In a career spanning more than six decades—at Carnegie Mellon, UCLA, UNC Chapel Hill (Frey Distinguished Professor of Dramatic Art), Yale University (Professor Emeritus), among several others—Dr. Katz taught theatre history & criticism and dramatic literature to generations of professionals working throughout the American theatre and entertainment industry, as well as scholars around the world. His essay, The Compleat Dramaturg (1984), is an influential tool for the discipline. As a dramaturg in the professional theatre, he fostered new work with companies including the Mark Taper Forum, and curated collections and seasons, such as while director of the 99¢ Floating Theatre. He wrote dozens of plays and adaptations, produced throughout the US and abroad, pulling from a wide range of source materials—from traditional children's stories and Yiddish theatre to commedia dell'arte and de Sade. In 2004, Katz was awarded the Lifetime Achievement Award for Outstanding Teaching from the Association for Theatre in Higher Education. Early in his career, he became known for interviews with Alice Toklas, which became significant within the field of Gertrude Stein scholarship.
ABOUT THE LEON KATZ MEMORIAL CELEBRATION COMMITTEE: Shortly after Leon's passing on January 23, 2017, a small group of passionate colleagues, students, friends and mentees of Leon came together and organized a Memorial Celebration at Center Theatre Group's Kirk Douglas Theatre in Culver City, California, which took place on June 12, 2017. The committee is made up of Debra De Liso, C. Raul Espinoza, Randy Fullerton, James Gardner, Travis Michael Holder, Mike Kindle, Don Marinelli, Jared J. Stein, and Nausica Stergiou. During the processes of organizing Leon's memorial, the spark for creating an award to honor Leon was first presented to the committee by Scott T. Cummings. Scott's initial efforts led the committee to LMDA.
To see portions of Leon's Memorial Celebration, click these links:
---
Previous Recipients
2023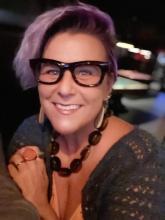 Karen Jean Martinson, PhD has developed her robust dramaturgical approach over the past two decades, creating socially-engaged theatre that considers issues of race and racial oppression, the impacts of gun violence, intergenerational trauma, the Indian Industrial Boarding School System, issues of mobility in underprivileged communities, and now the impending climate crisis. She specializes in production dramaturgy, dramaturgy for devised theatre, and new play dramaturgy, and her artistic and scholarly work has been presented nationally and internationally. She has worked in professional and academic theatres in Phoenix, Chicago, Minneapolis, and Los Angeles.
She is an Assistant Professor of Dramaturgy in the School of Music, Dance, and Theatre in the Herberger Institute for Design and the Arts at Arizona State University. She is currently at work on the monograph Make The Dream Real: World Building through Performance by El Vez, the Mexican Elvis, and her work has been published in the LMDA REVIEW, THEATRE TOPICS, THEATRE ANNUAL, and other scholarly journals. She is VP of Advocacy for LMDA and is active in ASTR, ATHE, and ATDS.
Tags:
Grants and Awards