Leon Katz Award for Teaching & Mentoring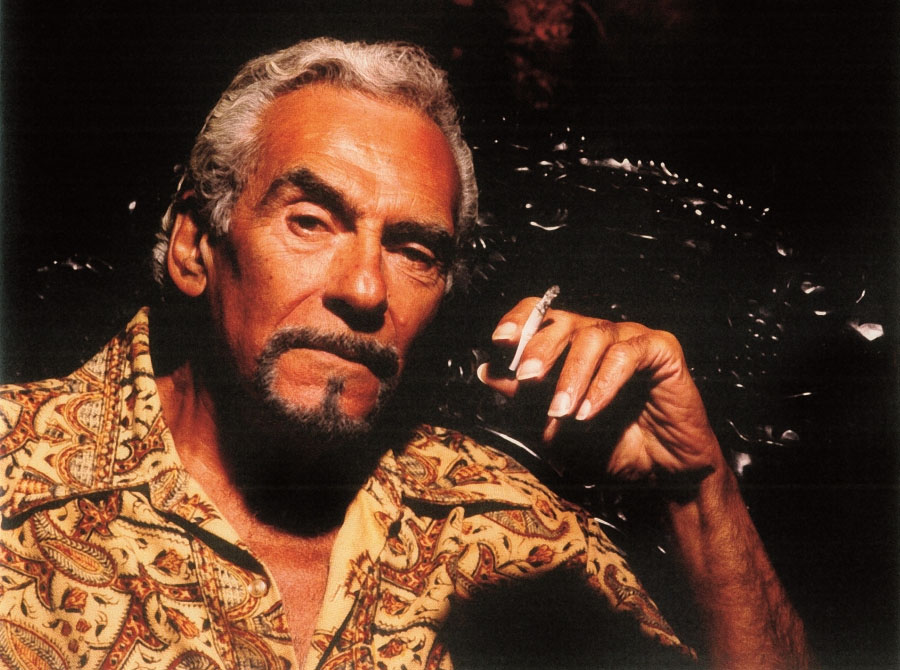 The Leon Katz Award for Teaching & Mentoring, a $1000 yearly award honoring the legacy of Dr. Leon Katz, will recognize an individual's service to their mentees within the academic and professional fields. To commemorate the long-term, widespread influence Leon had on his students and colleagues, excellence will be measured by the impact mentors have within their communities. Eligible candidates may be, but are not limited to, college/university educators, freelance/resident dramaturgs, literary managers overseeing development programs, activists or literary agents.
All applicants, with or without a membership to LMDA, are welcome to propose a nomination for themselves or someone else. There is no application fee. Applications will be accepted beginning on April 1st at 12:00 AM PST in 2023. Proposals should be sent to awards@lmda.org and will be accepted until May 15th at 11:59pm PST. The recipient will be decided by a panel and announced during summer 2023. 
Proposal Prompts:
Who are you nominating and why (up to 250 words)?
How has this person been a mentor (up to 250 words)?
How is their impact noticeable in the field (up to 250 words)?
Application Guidelines
If you identify the nominee as a dramaturg, they are a dramaturg. If you come from a culture that does not view dramaturgy as separate from other parts of the creative process, or does not have a word for dramaturgy, feel free to contact us at awards@lmda.org to have a conversation about how you feel your potential nominee commits acts of dramaturgy.
 Only one application per person.
Although we welcome applicants from anywhere in the world, currently we can only process an application in English or Spanish. If you use another language (besides English or Spanish) as your primary language, we are growing towards a system in which we can accept applications not in English or Spanish, and we look forward to your application in the future when we have readers and translators in your specific language.
You have up to 250 words to answer each question. There will be equal consideration for what you write alongside how it is written, so feel free to be yourself. Within the previously stated boundaries, say as much or as little as you need to be clear.
At this time, we do not have the capability to review secondary materials such as videos or slideshows. Although their inclusion will not disqualify an application, they will not be reviewed. No letters of reference are needed - nor will they be read if sent.
Send your application in PDF format to awards@lmda.org, with your contact information inside. Please name the file "surname_firstname".
Feel free to peruse the criteria for strong applications that our panelists evaluate by: Application Guidelines
If you have any further questions, feel free to contact Roxanne Ray, VP of Grants and Awards, at awards@lmda.org. If you don't receive an acknowledgement of your application within 7 days, please contact admin@lmda.org.
We look forward to your application!
To include in your PDF file:
APPLICANT INFORMATION

Name of Applicant
Name of Institution (if applicable)
Phone
Email
NOMINEE INFORMATION (IF NOT APPLICANT)
Name of Institution (if applicable)
School or Organization's Mailing Address
Phone
Web Site
Name of Nominee
Contact Phone
Email
Supplemental Materials That May Be Useful for Your Application
ABOUT LEON KATZ: In a career spanning more than six decades—at Carnegie Mellon, UCLA, UNC Chapel Hill (Frey Distinguished Professor of Dramatic Art), Yale University (Professor Emeritus), among several others—Dr. Katz taught theatre history & criticism and dramatic literature to generations of professionals working throughout the American theatre and entertainment industry, as well as scholars around the world. His essay, The Compleat Dramaturg (1984), is an influential tool for the discipline. As a dramaturg in the professional theatre, he fostered new work with companies including the Mark Taper Forum, and curated collections and seasons, such as while director of the 99¢ Floating Theatre. He wrote dozens of plays and adaptations, produced throughout the US and abroad, pulling from a wide range of source materials—from traditional children's stories and Yiddish theatre to commedia dell'arte and de Sade. In 2004, Katz was awarded the Lifetime Achievement Award for Outstanding Teaching from the Association for Theatre in Higher Education. Early in his career, he became known for interviews with Alice Toklas, which became significant within the field of Gertrude Stein scholarship.
ABOUT THE LEON KATZ MEMORIAL CELEBRATION COMMITTEE: Shortly after Leon's passing on January 23, 2017, a small group of passionate colleagues, students, friends and mentees of Leon came together and organized a Memorial Celebration at Center Theatre Group's Kirk Douglas Theatre in Culver City, California, which took place on June 12, 2017. The committee is made up of Debra De Liso, C. Raul Espinoza, Randy Fullerton, James Gardner, Travis Michael Holder, Mike Kindle, Don Marinelli, Jared J. Stein, and Nausica Stergiou. During the processes of organizing Leon's memorial, the spark for creating an award to honor Leon was first presented to the committee by Scott T. Cummings. Scott's initial efforts led the committee to LMDA.
To see portions of Leon's Memorial Celebration, click these links:
Tags:
Grants and Awards