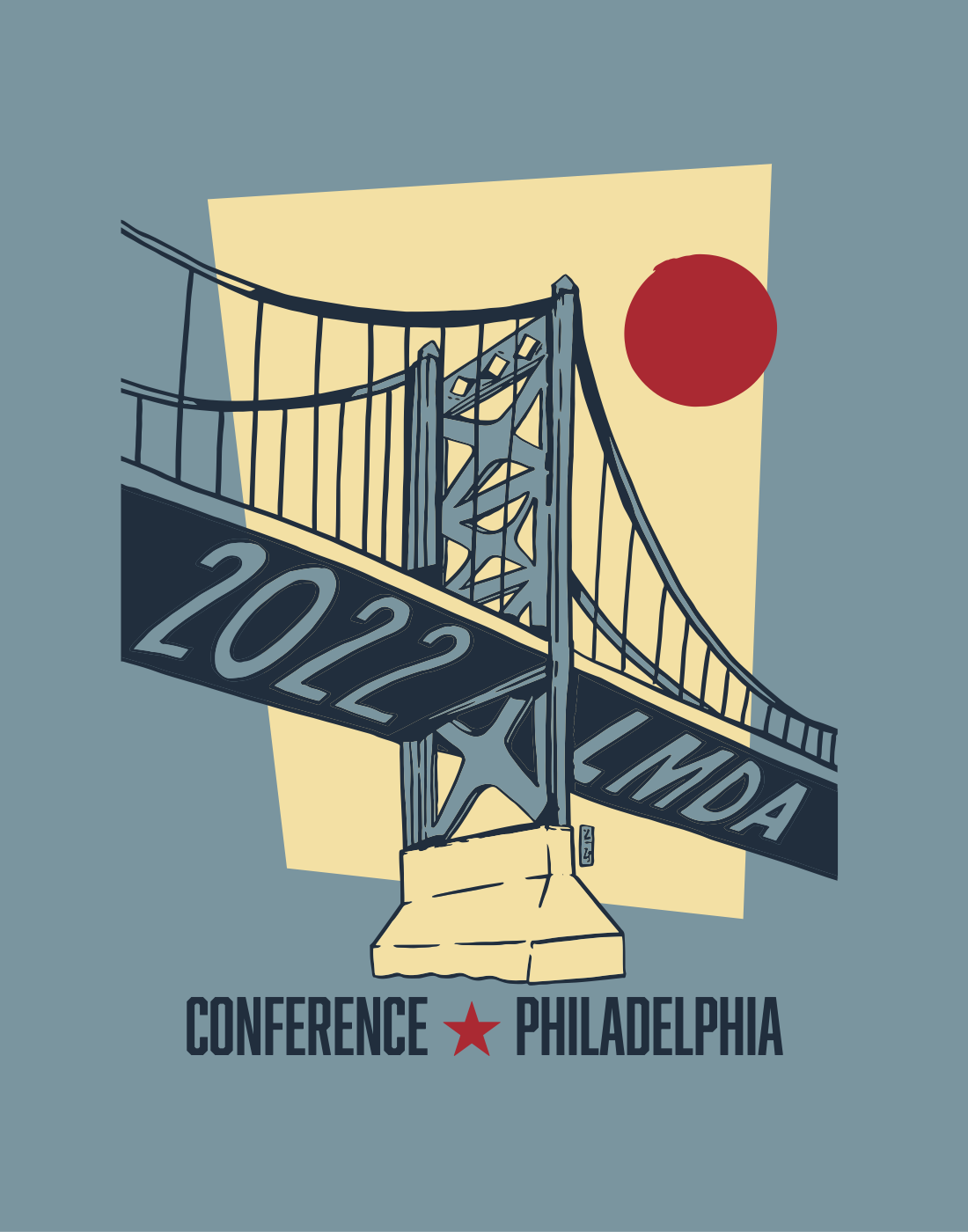 The Literary Managers & Dramaturgs of the Americas (LMDA) has grown over 30+ years to become a multi-country service organization for artists working as dramaturgs and in many associated fields in the performing arts and beyond. Similar to the 2021 event, the 2022 conference will mix online synchronous and asynchronous content with an in-person gathering.
LMDA's mission with this ground-breaking gathering is to ignite a global conversation about the impact / purpose / process / evolution of work outside of the traditional "theater" space. This conference will ask participants to examine how space impacts the dramaturgy of the work, and how work lives, breathes, and evolves in different locations. For example, we will be discussing digital theatre, touring shows, cabaret, circus, online performance, outdoor theater, site specific work, burlesque, museum performance, installation performance, and more.
"Performance Beyond the Proscenium" will seek proposals for conference sessions including panels, roundtables, workshops, performances, and other dynamic conversations. We are interested in engaging with artists from around the globe to explore ways in which dramaturgy and new work creation is practiced. For example, we will be discussing touring shows, cabarets, online performance, outdoor theater, site specific work, museum shows, circus, installation performance, and more.
"Performance Beyond the Proscenium" will feature digital asynchronous content available from July 20, 2022, digital synchronous content on July 21, 2022, and an in-person gathering from July 22-24, 2022 in Philadelphia, the traditional lands of the Lenni-Lenape, some of which will be live streamed.
Examples of Activities Already Planned:
Spotlight on Local Philadelphia Arts & Artists
A Self-Scheduled Afrofuturism Walking Tour and conversation around how to construct an electronic audio-based walking tour
Popular annual events: Hot Topics, Playwrights Under the Radar, etc
New annual event: Affinity group meetings
Performance by Nanticoke Lenni-Lenape Tribal Nation and Q&A
Community-wide picnic on the first in-person night of the Conference
Multiple networking opportunities around the city
Panel and discussion on the dramaturgy of video design in live performance
Hands-on workshop with the New Play Exchange
Discussion and workshop on pedagogy and production for young people
The Detour walking tour of hidden history and conversation around how to construct a theatrical walking tour
Viewing of Freedom Rising and Q&A on performance in history museums at the National Constitution Center
Update and discussion on LMDA EDI initiatives and policies
Update and discussion on LMDA employment guidelines and tools
Open-style space conversations
Conversation about creating site-specific opera
Discussion and workshop on puppetry beyond children's theatre
Dramaturgy in Fine Art conversation and activity at the Philadelphia Museum of Art
Salon for Dramaturg-Director hyphenates
Viewing of The Colonialists followed by a workshop on building works that can tour to a wide variety of venues and communities
The Gala
At least six new pieces of video content
Cabaret and/or Burlesque Performance followed by Q&A
And more!
Submit your proposal today!
Conference Chair: Jacqueline Goldfinger
Si necesita esta información en Español, comuníquese con: lmdanyc@gmail.com.
Tags:
News