Performance Outside the Proscenium
International Performing Arts Conference
Members and Non-Members Welcome
July 20-24, 2022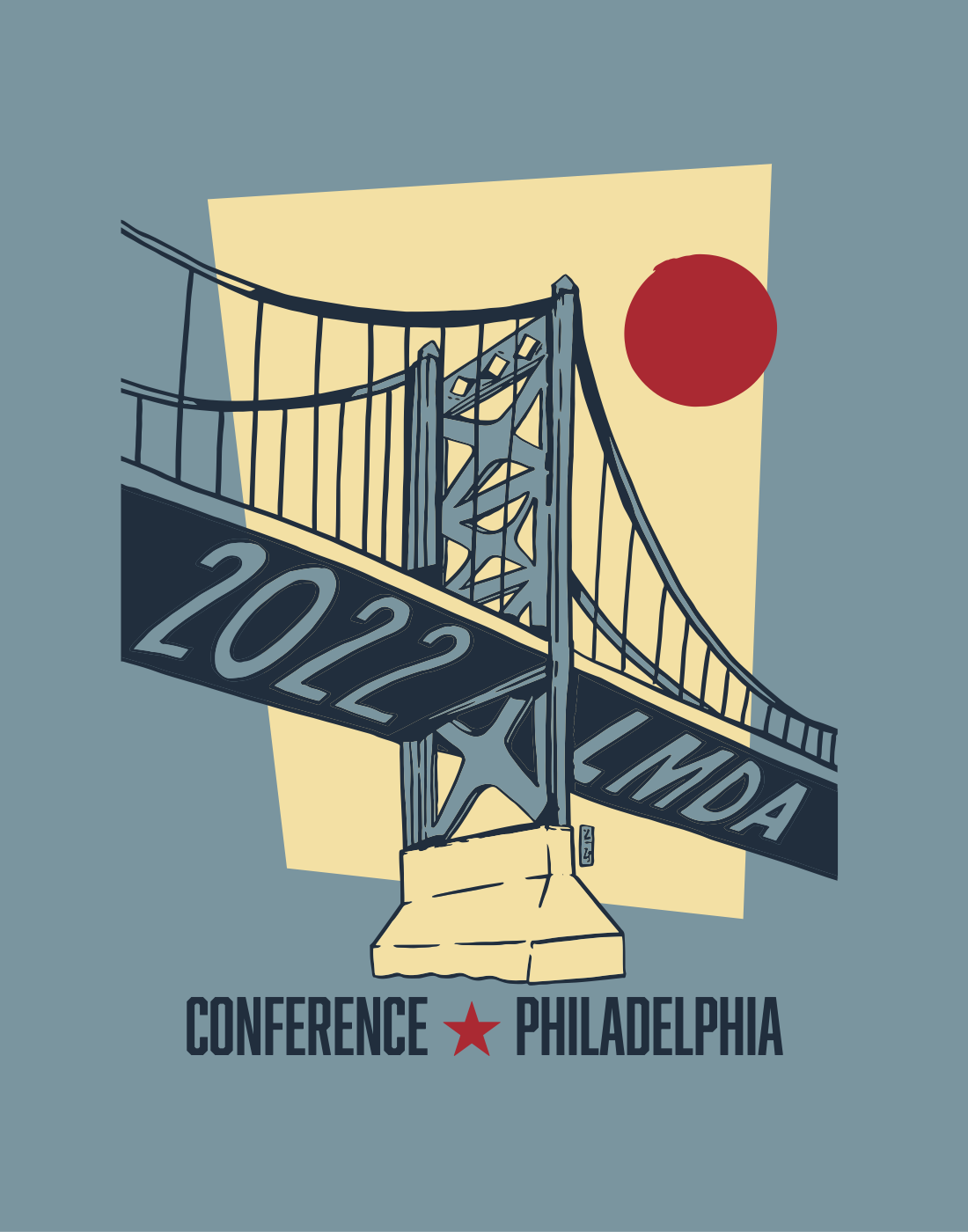 Conference Highlights
Dramaturgy Breaks Out: LMDA 2022 in Philly, in Pictures
2022 Annual General Meeting
2022 LMDA Conference Zoom Day
Playwrights Under the Radar
For over 20 years, LMDA has been at the forefront of creating connections, building bridges, and supporting the rigorous exchange of ideas across the performing arts in the U.S., Mexico, and Canada. While LMDA was originally an organization for literary managers and dramaturgs, it has bloomed into an in-person and virtual platform that supports all dramaturgically-minded performing artists and administrators - no matter how they identify in terms of artistic labels or where they live.
LMDA's mission with the 2022 ground-breaking gathering is to ignite a global conversation about the impact / purpose / process / evolution of work outside of the traditional "theater" space. This conference will ask participants to examine how space impacts the dramaturgy of the work, and how work lives, breathes, and evolves in different locations. For example, we will be discussing digital theatre, touring shows, cabaret, circus, online performance, outdoor theater, site specific work, burlesque, museum performance, installation performance, and more.
Follow us on social media for updates: Facebook and Instagram (lmdamericas).
Conference Chair: Jacqueline Goldfinger
Si necesita esta información en Español, comuníquese con: lmdanyc@gmail.com.
Tags:
News