LITERARY MANAGERS AND DRAMATURGS OF THE AMERICAS
2022 LMDA International Conference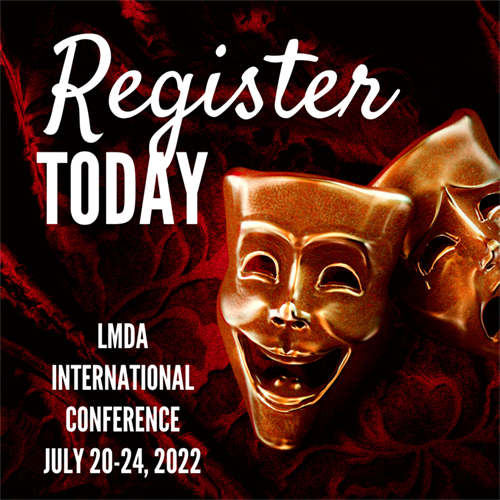 Our Conference packages are now on-sale! They run the gamut from digital only to single day to all-inclusive packages.
After you register, you will receive an individualized link to our Conference App. This will allow you to log onto the App and see the activities included in your package; included on the App are networking features, maps, and more. We will continue to add information to the App through the Conference itself.
We can't wait to see you this summer!
Learn More
Explore LMDA
Founded in NYC in 1985, LMDA now serves 500 members in the U.S, Mexico, Canada, and the UK. Join us today!
Explore sample contracts, employment guidelines, negotiation strategies, job postings, and other resources.