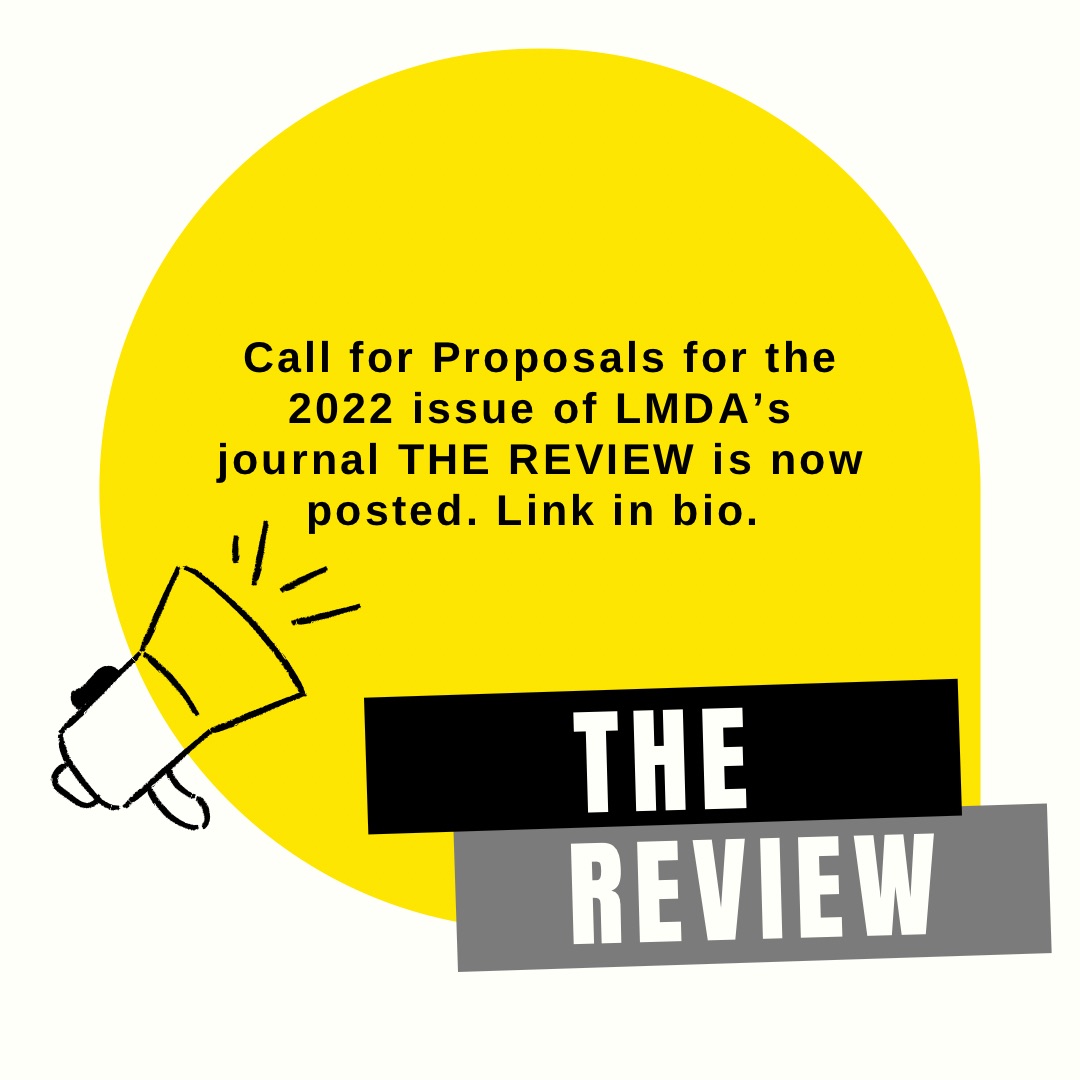 BroadwayWorld has published a feature on the Call for Proposals for our 2022 Conference and December Airline Miles Drive. LMDA President Bryan Moore says, "For over 35 years, LMDA has grown to become a multi-country service organization for artists working as dramaturgs and in many associated fields in the performing arts and beyond. Our most recent conference in Mexico City, had the theme of 'Crossing Borders' encouraged dramaturgs to meet and learn from colleagues from different cultures and regions to develop skills and expand the field," said LMDA President Bryan Moore.
The goal of our "Good Practices" document, which has been created by Jenna K. Rodgers (VP of Equity, Diversity & Inclusion) and Phaedra Michelle Scott (VP of Programs), is to collect good practices that we can share with our community of dramaturgs. While LMDA realizes the scope of a dramaturg's work is wide, we've collected a series of practices that reflect common projects/experiences that a dramaturg might encounter.
It is that time of year, friends! Higher Ed organizations are sending out job postings. Check out our Job Listings (under the Employment Tools tab) in order to see 14 new academic job listings PLUS a half dozen from theaters, ballets, and operas around the country. If you're not a member but want to see the postings, simply join (scroll up this website to the Join LMDA button) and then you will be given access. Good luck!
Put it on your calendar!
Join this FREE Zoom with support from The Dramatists Guild of America on Dec 18, 2020 06:00 PM Eastern Time (US and Canada)
This conversation will feature Zakiyyah Alexander, Laura Jacqmin, Qui Nguyen, Carla Ching, Elizabeth Rothman, Whitney Dibo and others on transitioning from theatre to television.
Register today to join the FREE Zoom. https://us02web.zoom.us/meeting/register/tZItcO-hrD0uGdOH7goflP5Dh_QR6hiht-De  
Convocatoria Para Encargadx de Comunicaciones de LMDA México
LMDA México (MX), la nueva región de Literary Managers and Dramaturgs of the Americas (LMDA), te invita a unirte a su equipo en el área de Comunicaciones. Buscamos voluntarixs interesadxs en apoyarnos con el manejo de nuestras redes sociales y correo electrónico.
Qué Ofrecemos
Al colaborar como voluntarix en LMDA MX recibiras toda una serie de beneficios asociados con volverte miembro, como la posibilidad de: 
The International Dramaturgy Lab (IDL) is an exciting experimental initiative developed in collaboration between an international array of dramaturgical organizations and networks, including The Dramaturgs' Network UK; Literary Managers and Dramaturgs of the Americas (LMDA) USA, Canada, and Mexico; The Fence International Network; STOD Finland; and the Danish Dramaturg Network.Learn More 
LMDA's long-time partnership with foolsFURY continues with a brand-new art form we call Microturgy.
Pages